We allow up to 45 minutes for a sight test and eye examination. There are many elements in a sight test, which are tailored to suit the individual. We always start the sight test by finding out about you. Do you have a family history of glaucoma or diabetes? What medication you are taking? Some medications can affect the eyes. What are you visual needs? Do you use a PC? Do you play any specific sports? Do you drive? Are you having any problems with your vision? Any headaches?
Refraction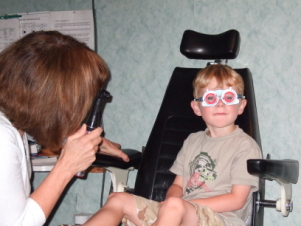 This is undertaken to ascertain your spectacle prescription. This is carried out objectively using a retinoscope, and then subjectively, with the aid of a sight test chart.
Eye Examination
The initial eye examination is carried out using an ophthalmoscope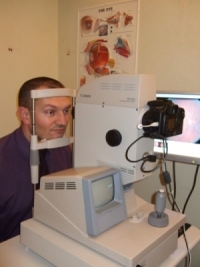 which allows a view of the retina. We can also use our digital imaging camera to get an enhanced view and permanent record of your eye.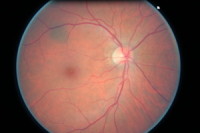 This facilitates comparison from examination to examination. The eye examination is a vital part of a sight test and helps to screen for glaucoma, diabetes, hypertension, retinal detachments, cataracts and may other diseases.
Eye Pressure
This is a test for glaucoma. It is carried out routinely on people over 40, those with glaucoma or a family history of glaucoma. We use applanation technique as recommened by NICE.
Field Testing.
This is another instrument used in the diagnosis of glaucoma. We use a Humphrey Visual Analyser, which is the gold standard field testing equipment.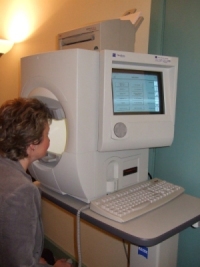 There are many other tests we may use, which differ depending on your age or what problems you present.